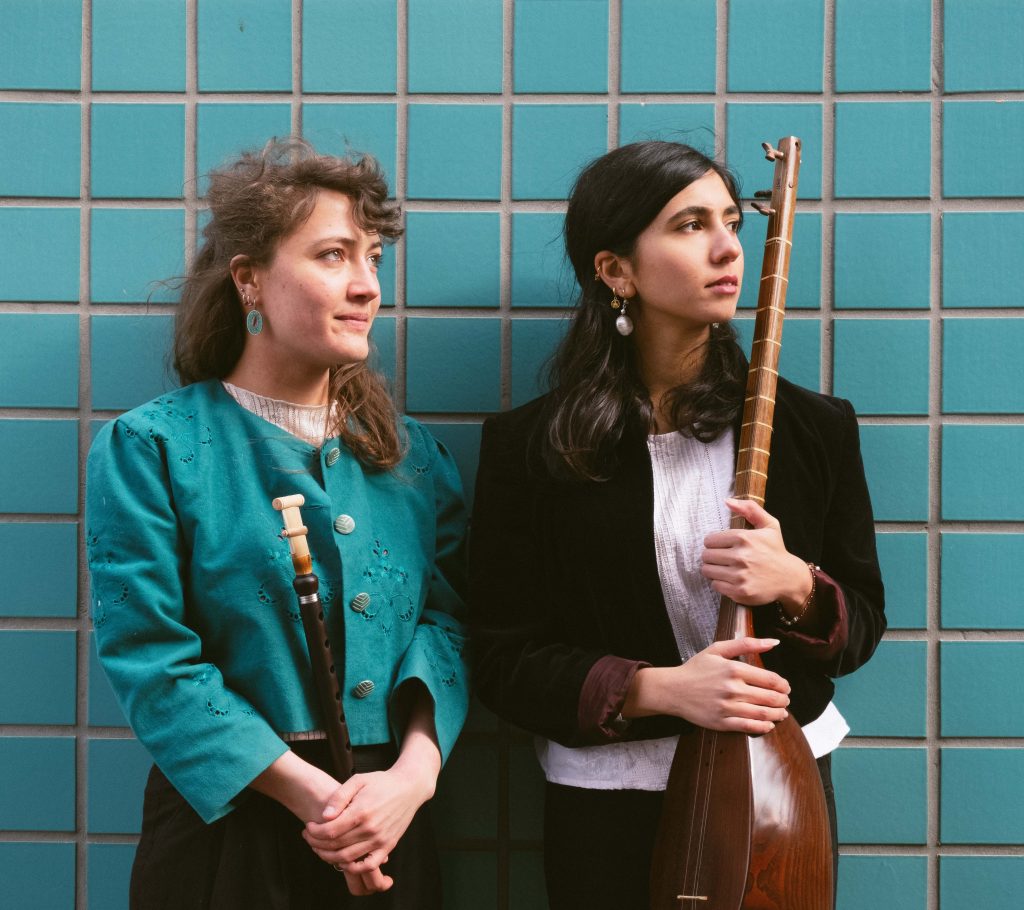 This project started after Lucie and Khorshid met each other in Rotterdam. The Characteristics of blending the sound of their instruments motivated them to build up this magical combination more and more. 
Both these two musicians are multi-instrumentalists and it has given them the power and possibility to create music in different genres based on their academic background.
They have the dream to create the music of modern society with the inspiration of traditional music from Modal/Makam music they have grown up with. They have the passion to make a conversation between all those rich cultures and create and play modal music that belongs to all those cultures.
Their music takes its inspiration from the beauty of modality, the Dynamic character of Duduk and flute, and rich rhythms coming from strokes of Tanbour, Tar.
Based on the background of these two artists, the aim of this project shaped into creating music with the power of instrumental and Modal/Makam music.
Despite their respect for traditional music they have studied and grown up with, they have been always interested in being a modern musician and interpreting the music of their time. This ambition brought them together to compose their own music and play improvisations beside traditional and old songs.
They are so motivated to create a repertoire for playing these instruments together and besides showing the beauty of their music, improve techniques of these instruments with their experiments. They have kept their creation open to perform different music.